Watch Good News TV by clicking on

TV image

→
( works with your computer, tablet or phone
)
DFW Viewers CLICK HERE
__________________________________________________________
Now you can watch Good News TV in a variety of ways.
CLICK HERE to learn how
__________________________________________________________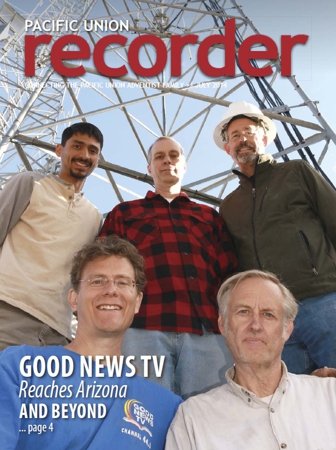 See the attached article for the latest update on our AZ Expansion!
Contact us to learn how you can help. 480-264-1116
---
The Evidence Series
A powerful 10 day seminar series comparing evidence of creation and evolution...
Answering the question, "Does God Exist?"
When: September 23 - October 1 (7pm - 8pm each night)
Where: Desert Cove (12400 W Desert Cove Rd., El Mirage, AZ)


http://www.evidence4life.com

---
---
TROUBLE GETTING GNTV ON YOUR TV?
Good News TV, a Christian television station,
is NOW LIVE on the airwaves in

Phoenix, AZ (22.1), Dallas/Fort Worth, TX (20.4) and many more locations!
Tune to the channel in your community,
OR click on "WATCH LIVE" at the top-right of this web site.
Adopt a Program
Did you know that a 30 minute program costs Good News TV just $8 per episode to air? That's just $32 per month to broadcast a life-changing show like "It Is Written", "Beyond Addiction", "Marriage in God's Hands", "Naturally Gourmet", "Kid's Time Praise", or "In Search of the Truth". Download a TV guide and choose a program you would like to adopt today. Call us at 480-264-1116 or click on the "Donate" button to the right. Your monthly gift will help GNTV proclaim the good news of Jesus' love 24 hours a day
.